Summer Camp Hours
12 pm – 5 pm
Full 4 Weeks: July 3-28 or Weekly
**Camp weeks
Week 1 - July 3-7
Week 2 - July 10-14
Week 3 - July 17-21
Week 4 - July 24-28
**Camp T-shirts don't need to be worn everyday but it's a must during of campus outings.
Register 1 child at a time.

STEP 1 - Complete the Information and Release form if you haven't already done so for the child you are registering now.
STEP 2 - Choose Full Month or Weekly Summer Camp and add to your cart.
STEP 3 - Choose Field Trips and add to cart.
STEP 4 - Click on Cart and complete payment.

If you are registering additional children you must return and register each child separately.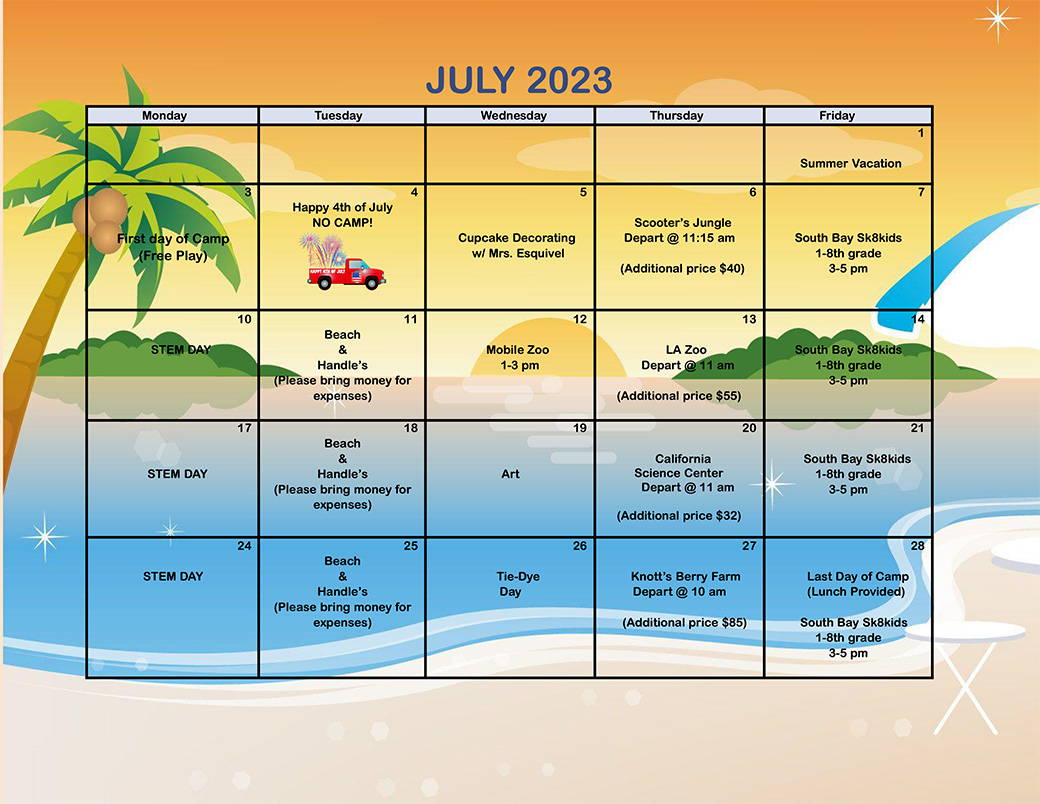 STEP 1 - Click here to complete the Information and Release Form.
STEP 2 - Add Summer Monthly or Weekly to your cart.
Camp reminder!
Camp T-shirts don't need to be worn everyday but it's a must during off campus outings. In addition to making sure the kids have fun, it's even more important that they stay safe. We must be able to locate one of our SLM campers whether we're away at a field trip or just on the school campus.
Order extra Camp shirts!
If you have any questions or concerns, please do not hesitate to contact me! I'm so excited for everyone to have an awesome summer!
Christy Garcia, Summer Camp Director: cgarcia@stlmschool.org
Our program runs Monday through Friday from July 3rd through July 28th except July 4th.
Our days begin promptly at 12 pm.
Pick-up time is at 5 pm
Field Trips must be selected separately.
Registration ends at 5 pm on Friday, June 23, 2023. No refunds after June 23, 2023.
All schedule changes will be charged a change fee of $10 per change.
Download and print Behavior Contract. (Top menu bar - Summer Camp - Summer Camp Behavior Contract)
Review this with your child, sign and return on the first day of Summer Camp.
Monthly Summer Camp - Select Full Program or scroll down for Weekly options.
Weekly Summer Camp - Select by Week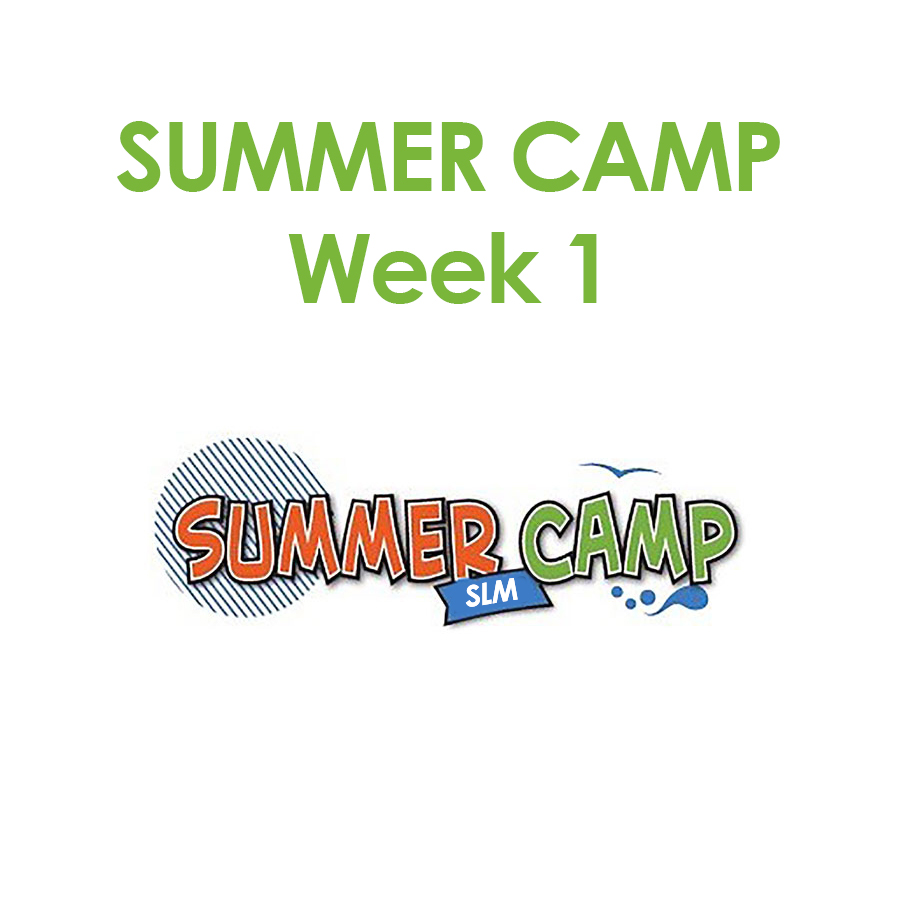 Week 1
July 3-7 (Not on July 4th)
Monday-Thursday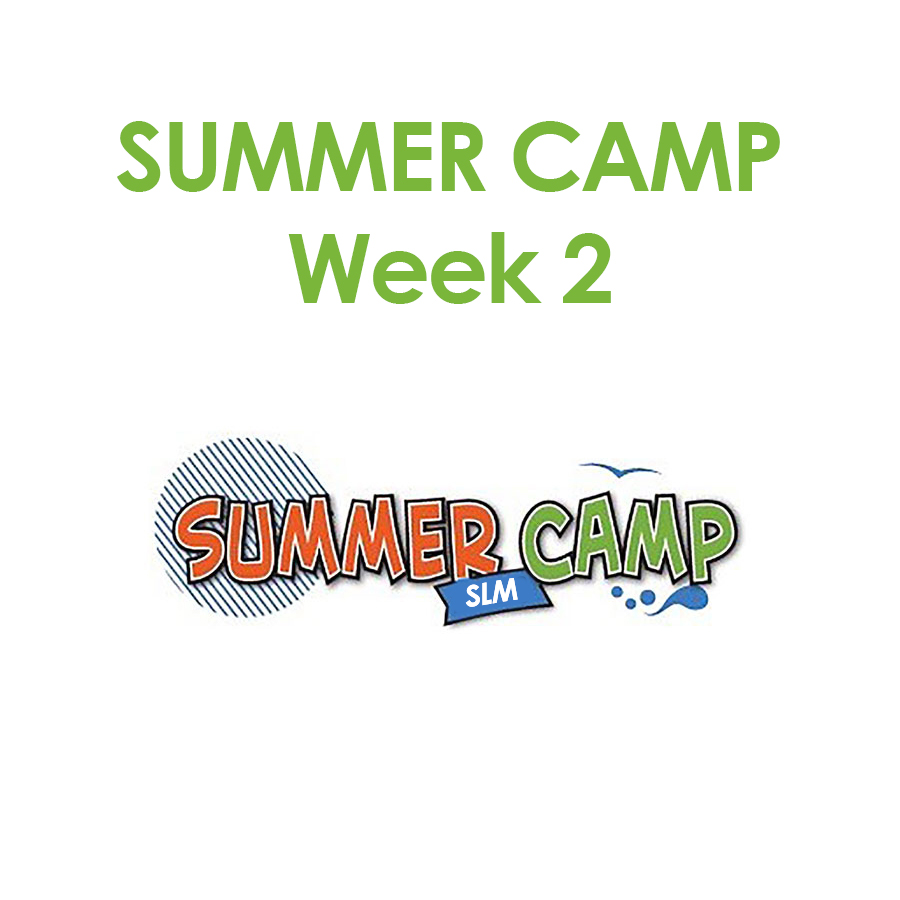 Week 2
July 10-14
Monday-Friday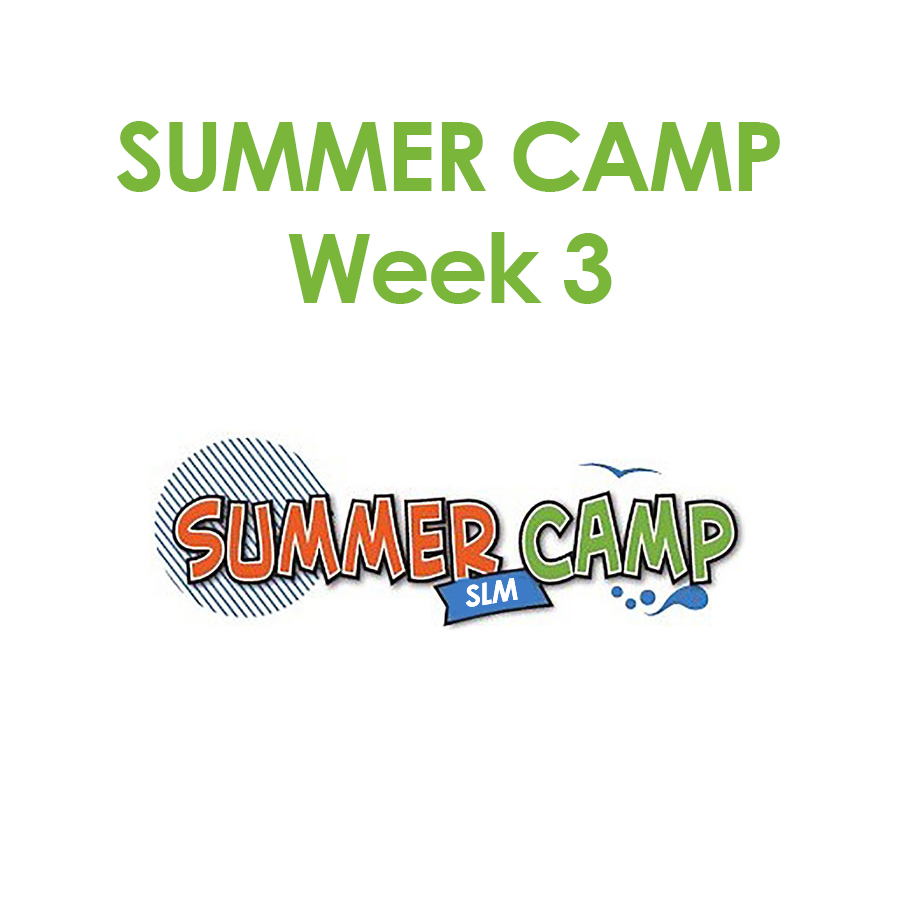 Week 3
July 17-21
Monday-Friday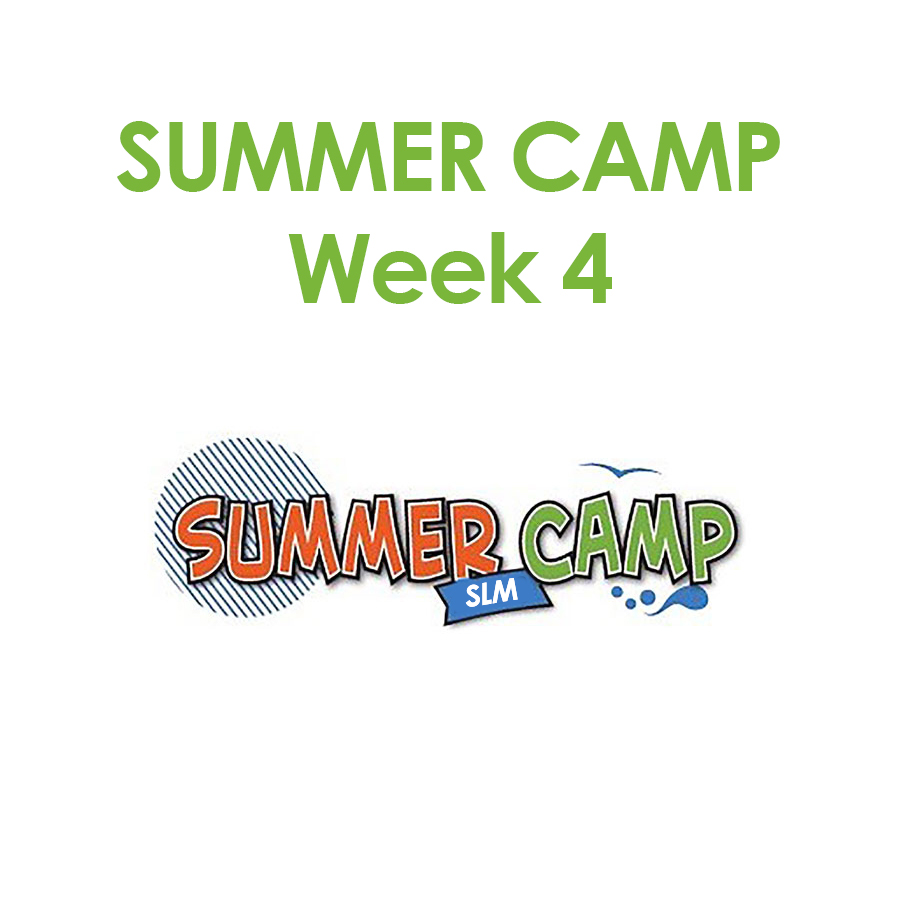 Week 4
July 24-28
Monday-Friday
STEP 3 - Choose Field Trips and add to cart.

Your child must be registered for Full Program Summer Camp or the specific week as shown below. 
Additional Field Trip Information
**If you decide not to enroll your child on our big field trips, daycare will be provided. If mask and vaccination guidelines are to change I will keep you all informed.